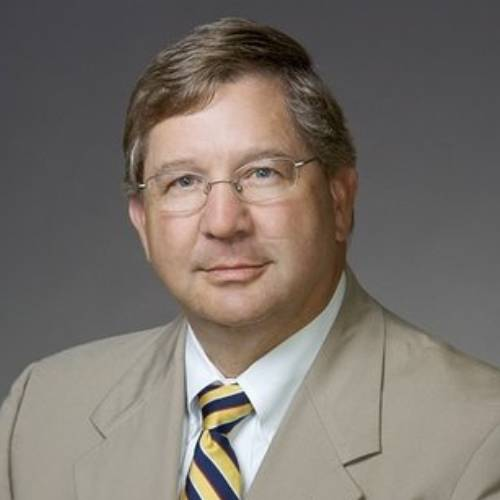 Mr. Bunch represents clients in commercial disputes often involving sales and secured transactions. He resolves clients' controversies, or tries and appeals cases, involving breach of contract, commercial paper, sales, business torts, and secured transactions. He also has experience in intellectual property disputes involving trademark and copyright claims.
Mr. Bunch represents several large lenders and financial institutions in asset-based lending transactions, the enforcement of security agreements and security interests, and the collection of secured and unsecured business debts. He has been lead counsel in numerous business workouts and actions securing collateral from automobile dealers, mobile home dealers, boat dealers and other retail businesses. He has handled many landlord-tenant controversies including evictions, collection of rent by seizure of property, and various contract disputes between landlords and tenants.
He is and has been counsel in several class action cases. He is lead counsel in consumer credit cases and commercial litigation involving the Fair Credit Reporting Act, the Truth in Lending Act, the Fair Debt Collection Practices Act, the South Carolina Consumer Protection Code, the South Carolina Setoff Debt Collection Act, the Uniform Commercial Code, the Manufactured Housing Standards Act, the South Carolina Unfair Trade Practices Act, the Automobile Dealers Day in Court Act, the South Carolina Regulation of Automobile Dealers Act, the Magnuson-Moss federal warranty statute, bad faith failure to pay insurance benefits, negligent failure to procure insurance, and other statutes, regulations and common law claims governing commercial and consumer transactions.
He reviews loan documents for compliance with state and federal law and regulations. He advises clients of their rights, obligations and liabilities under credit agreements, loan documents, security agreements and sales agreements. He has arbitrated business disputes and personal injury cases.
Mr. Bunch received his B.S. in business administration from The Citadel in 1976. After serving five years of active duty in the United States Air Force, he entered the University of South Carolina School of Law and received his J.D. in 1983. He has been a seminar lecturer on consumer credit issues.
Specific Industry Expertise:
Financial Services; Secured Transactions; Landlord/Tenant; Debt Collection; Class Action
Primary Industries Served:
Agricultural Chemicals; Motor Vehicles & Equipment; Motorcycles, Bicycles & Parts; Motor Vehicles, Parts & Supplies; Lumber & Other Building Materials; Mobile Home Dealers; Commercial Banks; Credit Unions; Functions Closely Related to Banking; Personal Credit Institutions; Business Credit Institutions; Mortgage Bankers & Brokers
Bar Admissions
South Carolina, 1984

United States District Court for the District of South Carolina, 1984

United States Bankruptcy Court for the District of South Carolina

United States Court of Appeals for the Fourth Circuit, 1986
Education
J.D. - University of South Carolina School of Law, 1983
B.S. - The Citadel, 1976

Major: Business Administration
Professional Associations
Equipment Leasing and Finance Association

Lease Enforcement Attorney Network

South Carolina Bar Association
Awards
Certified Mediator by the South Carolina Board of Arbitrator and Mediator Certification
Military Experience
United States Air Force, 1976-1987
Representative Cases
First Federal S&L v. Chrysler Credit, 981 F.2d 127, 1993, 4th Cir. Ct. App., 1992203989

Brookbank v. Best Capital, 534 S.E. 2d 688, 2000, S.C. Sup. Ct., 2000393465

Fanning v. Fritz's Pontiac, 472 S.E.2d 242, 1996, S.C. Sup. Ct., 1996136905

Singleton v. State of S.C., 437 S.E.2d 53, 1993, S.C. Sup. Ct., 1993172416